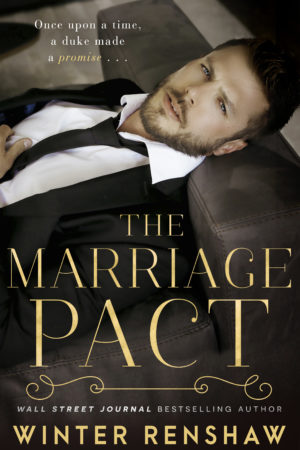 Title:
The Marriage Pact
Release Date:
June 23, 2019
Buy the Book:
Amazon
Signed Paperback
Add on Goodreads
I was sixteen when I vowed I would never marry him.
We shook on it. Pinky swore. Even put it in writing and all but signed our names in blood.
It was the one and only thing we ever agreed on.
To the world, he's Prince Julian, Duke of Montcroix, second in line to the Chamont throne. Panty-melting accent. Royal charm. Hypnotic presence. Blindingly gorgeous. Laundry list of women all over the world who would give their first born for the chance to marry him. Most eligible bachelor in the free world …
But to me, he's nothing more than the son of my father's best friend—the pesky blue-eyed boy who made it his mission to annoy the ever-loving hell out of me summer after summer as our families vacationed together, our parents oblivious to our mutual disdain as they joked about our "betrothal."
He was also my first kiss.
And my first taste of heartbreak so cataclysmic it almost broke me.
I meant it with every fiber of my soul when I swore I'd never marry him.
But on the eve of my 24th birthday, His Royal Highness has the audacity to show up at my door after years of silence and make a demand that will forever change the trajectory of our lives: "We have to break our pact."