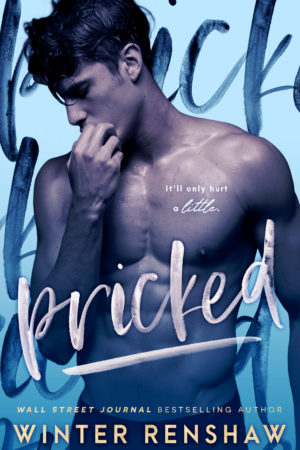 Title:
Pricked
Release Date:
January 21, 2019
Buy the Book:
Amazon
Signed Paperback
Add on Goodreads
All I wanted was a tattoo.
What I got was a broody, enigmatic demigod with an electrifying touch and a mysterious past.
We were night and day in every way possible, not an ounce of anything in common, and yet, I wanted him in the worst way.
It didn't matter that he was emotionally unavailable or that he was exactly the kind of man who would give my father a coronary should I dare to bring him home. It didn't matter that his heart was wrapped in barbed wire or that he made me promise never to fall for him.
None of it mattered because he was the most perfectly imperfect, beautifully tortured soul I'd ever known, and I was besotted, addicted to all the thrilling and wondrous ways he made me feel when we were together.
They say a single moment can change the entire trajectory of your life. But looking back, I never could have imagined all the ways my world would change the moment it collided with his.