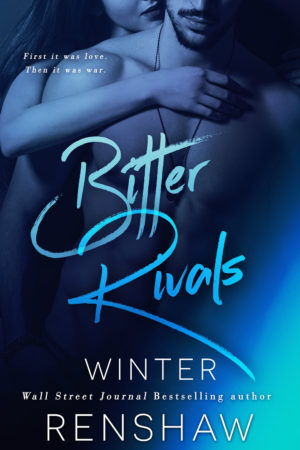 Title:
Bitter Rivals: a novella
Series:
Never #

4
Release Date:
April 30, 2016
Buy the Book:
Amazon
Signed Paperback
Add on Goodreads
First it was love. Then it was war.
XAVIER
Work hard, play harder.
All I wanted was a weekend in the Hamptons, but what I got was forty-eight hours of quality time with my former business partner. My ex best friend. The girl who walked away without so much as an explanation the second sh*t got real.
I'm going to make her sorry she was never mine.
MAGNOLIA
Work hard, forget the rest.
All I wanted was a peaceful weekend alone at my boss' Hamptons manse, but what I got was forty-eight hours with the guy who convinced me to fall in love with him and then did the unthinkable.
He broke my heart once, and I'll be damned if I let him anywhere near it ever again.
*This is a novella and was released as part of POSSESS: An Alpha Anthology in November 2015. If you purchased that anthology, you already own this story.
**This novella combines worlds from my Never and Arrogant series, but it can be read as a standalone.
Also in this series: